Full Flex Express Train Car for Red Bull and Frank & Oak
The CLIENTS:
RED BULL and FRANK & OAK
Summary:
Take an empty, 80ft baggage car and create a mobile lounge area and studio for Skrillex, Diplo and all the artists & DJs on the Full Flex Express tour in Canada, half designed within Red Bull branding needs and wants, half designed for the Frank & Oak brand.
The Challenge:
This project was most definitely one of the most difficult feats I've ever taken on - but man, did I have my creative fun with it. Here were the main hurdles with the project:
In a moving train. That means everything we sourced needed to be bolted down and secured for safety. That also means all of the materials needed to have a wood base or have an element small enough that a bracket could fit over it. AKA, no glass or remotely thick metals of any kind.

A crazy short timeline. From the time Red Bull contacted me to installation, we had less than 8 weeks. Frank & Oak signed onto the project when we had less than 6 weeks to go. That means everything that fit the criteria of what we wanted and needed also needed to be in stock and near the location. Which brings me to my next point.

The installation was in Toronto. I was more than happy to make the trip to Canada, but being out of the states, we couldn't source much in the US, for fear it would get stuck in customs and not make shipment in time (several items still got delayed and couldn't make it in time regardless even though they were from Canada.)
Let it be known from this day forward that I, Tess Canfield, am always up for a challenge.
THE Process:
First things first, I knew I needed help. Thank goodness I found Rachel who assisted me throughout this whole process (amongst other projects of mine and her own, nonetheless!). Once I had an extra set of hands, we got to work.
Because we were short on time, we didn't spend much on inspiration and ideation for either brand. So, after a few brief conversations on both sides, I presented the concepts to Red Bull and Frank & Oak. Typically, the concepts I create for clients are a fairly accurate representation of the final look, that also include lots of notes, links to purchase, and images of the main products I am recommending to purchase, but there wasn't enough lead way for these kinds of details. We needed to create a vision, get the necessary approval, and use the concepts as guidelines so we could get straight to sourcing and purchasing, which is exactly what we did.
Since the whole Full Flex Express tour is inspired by the Festival Express, we wanted to honor the hippie heritage in all parts of the train. Red Bull's side of the train car was a more energetic (because, you know, they're an energy drink brand) and capitalized on the current trend of Shibori, which is a Japanese tie-dye technique. What's more hippie than tie-dye, after all? We wanted Frank & Oak's lounge and bar to feel a bit more sophisticated and curated, which is really what their brand is all about.
We also needed to make VIA rail (the people who own & operate the train and railways) and their inspectors happy, so in addition to documenting every single purchase and its dimensions, weight, materials and how we were going to affix it to the train car (for real) we also had to provide floor plans to ensure there would be enough walkway for safety as soon as possible. This was a pretty tricky demand since we were still working on buying what would actually be in there, but Rachel has lots of experience with designing logistics like this and was invaluable help in this area especially. Take a look at the working floor plan below:
Sourcing for an 800 square foot blank space took the majority of the time, and not all of it could done online. (Besides, where's the fun in buying everything online, anyway?) That's why while the production crew was building out the flooring and walls in the train car, I was in the city of Toronto and raiding the town. I even stopped by the Frank & Oak store to get some last minute inspiration. (Men: if you're in need of a new look, check this store out asap.)
Three days, several carloads, and two parking tickets later, it was time for the installation. Once the flooring, walls and electrical was in place, we had less than two days to install everything, all while working around VIA Rail who also needed to install handrails for safety. Talk about an intimidating blank slate:
I have to admit, I sorta felt like I was in some sort of crazy HGTV Design Star episode. There were plenty of installation issues and the inspectors were not the easiest to please (not that they should be), so many last minute changes needed to happen, including building out entire new bases to the couches, working around an unexpected shipment from Panasonic where we had to accommodate an enormous speaker setup for the DJ table, and reacting to a few installation snafus that made many parts of the original vision not possible. But I pride myself in being resourceful, so a few creative uses of materials and a lot of Red Bull later (at least there was a free supply I could dig into) we had something to show.
The Result: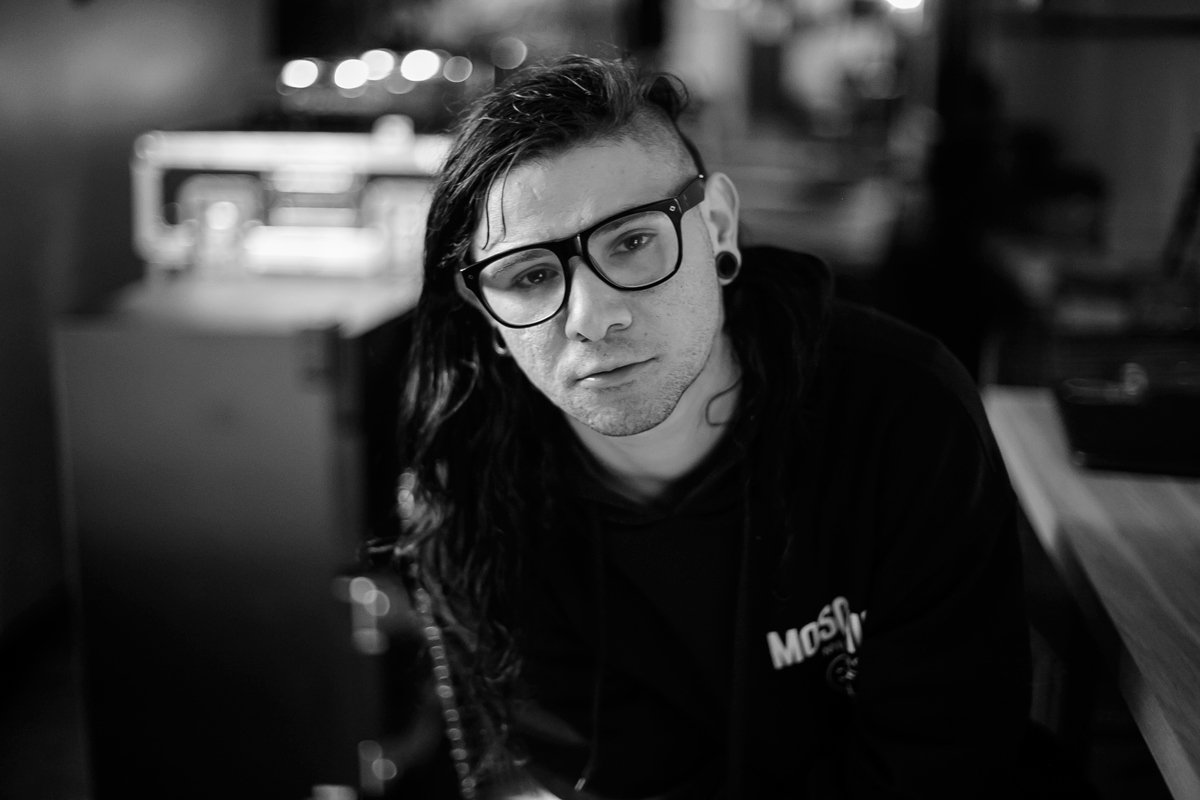 Photos © Maria Jose Govea/Red Bull Content Pool
The best part about this job is there's always a final product you can stand back and enjoy at the end. Granted, I wish I would have taken the tour with the rest of the Full Flex Express crew and really enjoyed the fruits of my labor to their full party potential, but seeing it on Instagram with the likes of Kiesza and A$AP Ferg (whose videos crack me up) was pretty darn rewarding. I was so happy that they were happy.
While lots of changes and accommodations had to be made (and it kills me that the hand railing is there which was a last minute addition we had to work around) it was great to see so many people enjoying the space. I even joined the kids and signed up for Snapchat just so I could follow all the shenanigans, while Frank & Oak sent me video footage they took throughout the tour. It was cool to see celebrities like Skrillex and Diplo and artists I love like Tycho use the space:
Of course, it was exciting to see the artists happy and using the space, but ensuring the clients were happy was my biggest concern. Here's what they had to say:
I'm ready for my next big challenge. If you're a brand with experiential marketing needs, or just want to design a fun and inspiring place for people to work, contact me to learn more about this project and how I could help you.